Our Online Quran teachers are native Arabs and highly-qualified. They have graduated from the university of Al-Azhar, Egypt or another prestigious Islamic university at Saudi Arabia such as Umm Al-Qura University. They can communicate in Arabic and English very well. Our Teachers are hired after a detailed interview and accurate evaluation to guarantee best Quran, Arabic, and Islam learning experience for you or your kids.
That's why we hire extremely expert, qualified, and experienced teachers for Quran and Arabic. Our Online Quran instructors are extremely devoted to Quran teaching with a mission to spread the understanding of the Quran in the whole world.
If you are looking for the very best Online Quran Teachers on your own or your kids, then, you are at the ideal location. We have Quran instructors for kids and adults who want to learn Quran Online.
Shiekh Mohammed Bedir
Quran and tajweed tutor.He has been working as a Quran and tajweed tutor for more than 5 years.He also works for alazhar alsharif institutions teaching English and Islamic studies for about 10 years.
Shiekh Mohamed has 5-year experience working online.He can use zoom and Skype during the class.He got ILETS certificate from cambridge university.He also got TEFL certificate from Ain shams university.
Siekh Mohamed has a diploma in teaching methodology.His way of teaching depends on active learning to guide The learner to get the information himself and to correct mistakes by himself.
He also motivates the learner during the class by making games and askig him to prepare projects by himself and enhance him by encouraging and rewarding.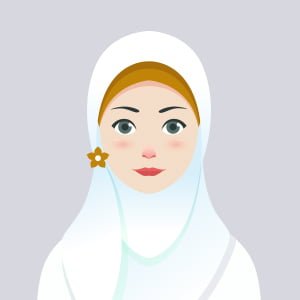 Ustadha Marwa
Ustatha Marwa is one of our distinguished teachers. She holds a Bachelor of Arts in English Language Department. She joined the Qur'an memorization office in the village from a young age and memorized the Qur'an with Rules.
Ustatha Marwa took a license in Hafs and Shoba Recitation. She also holds a Igaza in Warsh recitation. She has about 10 years experience in teaching the Qur'an to Arabs and non-Arabs, for all ages and nationalities.
She teaches Qura'n, Tajweed Rules, Noor Al-Bayan, Islamic Studies and Arabic grammar. She can help studnets to read the Qur'an in easier and more professional way. With Ustatha Marwa you will be perfect and proficient in reciting Qur'an.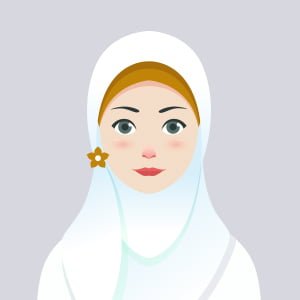 Ustatha Amani
Ustadha Amani is one of our best Quran teachers. She is studying in the faculty of Islamic and Arabic Studies, Department of Sharia She finished Quran memorization at the age of 10 then she had Ijazah at Asem.she studied noor albayan and alqaeidat alnuwraniuh to help non arabic speakers to read the holy Quran.
Ustatha Amani has an experience in teaching the Quran for 5 years. She worked in teaching tajweed rules for Arabic and Non Arabic speakers. now she is working as online Quran and tajweed teacher for children and adults.
Shiekh AbdEl-Rahman
Sheikh Abdulrahman studied at Al-azahr university, the faculty of languages and translation. Sheikh Abdulrahman has a great experience in teaching Qur'an and Arabic to non-Arab speakers for all ages; children, adults and old people. He has ijazah in Qiraat; Hafs and shoba. Also sheikh Abdulrahman taught dozen of students from the scratchto be able to read Qur'an perfectly, AlhamdAllah.
He teaches tajweed rules in a perfect, clear way. Sheikh teaches Qur'an interpretation, as he espcialized in translation he is  interpreter so he can convey the exact tafsir.
Sheikh Abdulrahman is one of the best  teachers for teaching Qur'an and Arabic to non-Arab speakers. 
All students are impressed by his style in teaching. Sheikh Abdulrahman Also Imam for a mosque for along time.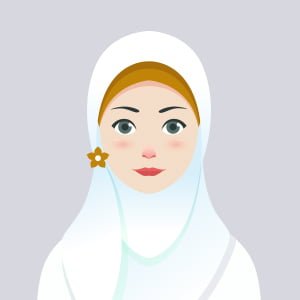 Ustadha Sarah Sayed
Ustadha Sara Sayed studied at Al-azhar university, faculty of Usuol El-deen ( basis of religion), she also studied at Rwaq Al-azhar for Islamic science in English, furthermore she has got an Ijazah in Hafs and Shouba recitation, in addition to many courses in Tajweed rules.
Ustadha Sara Sayed has a certificate in teaching Tajweed for non Arabic speakers from Ain-shams university.
Ustadha Sara can teaching students how to read Qura'n in easy and right way.
She has a special way to make the student love learning and achieving the goals.
Online Egyptian Quran Teachers
The Quran Classes Online has now very skilled native-Arab Quran teachers for Online Quran Courses. Now you and your kids can discover Quran with Tajweed with native Arab teachers from Egypt, Saudi Arabia, and Jordan. The Quran Classes Online supplies you with a golden chance to enhance your recitation abilities, Arabic pronunciations, and Tajweed with specialist Arab teachers Online.
Quran Teachers for English & Arabic Speaking Kids and Adults
As a leading and Online Quran Academy, The Quran Classes Online has teachers from different countries and backgrounds. We have male and female Quran teachers proficient in English and Arabic, and lots of other languages. No matter what your age is and what language do you speak, we have an Online Quran instructor for you.
Qualities and Values of Our Online Quran Teachers
We implement very strict and accurate hiring criteria to bring the best online Quran education experience. Some of qualities and values we choose our Quran teachers based on are:
1. Command Over the Subject
Command over the subject is the foremost and first quality of our Online Quran Teachers. Our Quran Teachers are Hafiz-e-Quran, professionals in Tajweed and recitation with good recitation skills. Our Arabic teachers are completely equipped with Arabic language research studies and abilities.
2. Exceptional Tajweed and Recitation Skills
All Quran and Arabic Online Tutors at TheQuranClasses.Online have outstanding Tajweed and recitation skills. Finest Tajweed and recitations abilities are the extremely standard conditions for our teachers. Teaching Quran with the right pronunciations and accent is vital for all but especially for newbies. It would be harder to change and fix it later if they discover to check out Quran however not according to Tajweed rules. It might take twice more time than the preliminary learning.
3. Trained and Expert in Teaching
We also perform teachers' training programs from time to time to train our teachers and update them about the brand-new mentor methods and different ways of Online teachings of Quran and Arabic Languages. Our Online Quran Tutors embrace efficient methods of mentor to make sure that each trainee can get maximum from the teacher during the class.
4. Respectful and Patient
In the Holy Quran, Allah (SWT) stressed on persistence in all situations. The Quran Classes Online understands the significance of persistence for an Online instructor and strongly recommends all its instructors to be exceptionally patient with all students. We believe that the finest Online Quran tutor is one who is really respectful and client with all his students, specifically with kids.
5. Punctual
At The Quran Classes Online, we believe that teacher's punctuality is above all. We make sure that every teacher is available at the set time for Online Quran and Tajweed classes. You don't have to wait for your teacher.
6. Excellent Communications Skills
Due to the fact that it is incredibly important for online teaching, The Quran Classes Online hire only those Teachers who have excellent communications skill. We regularly work to improve it more and more. That's why all Online Quran Teachers have exceptional interactions ability.