The importance of Arabic Language for Non-Arabs, especially Muslims, is growing day-by-day. The language became highly-demanded in various fields of life like religion, business, politics, education, etc.
Arabic Language (اللغة العربية) is a Semitic language. In 2021, There are over 500 million people who speak Arabic from around the world. Since it is so widely spoken throughout the world, it is one of the six official languages of the United Nations (UN).
The Arabic language has its own alphabet, grammatical rules, in addition to unique diacritics and phonetics. This makes it hard to learn Arabic for Non-Arabs, especially Americans and Europeans.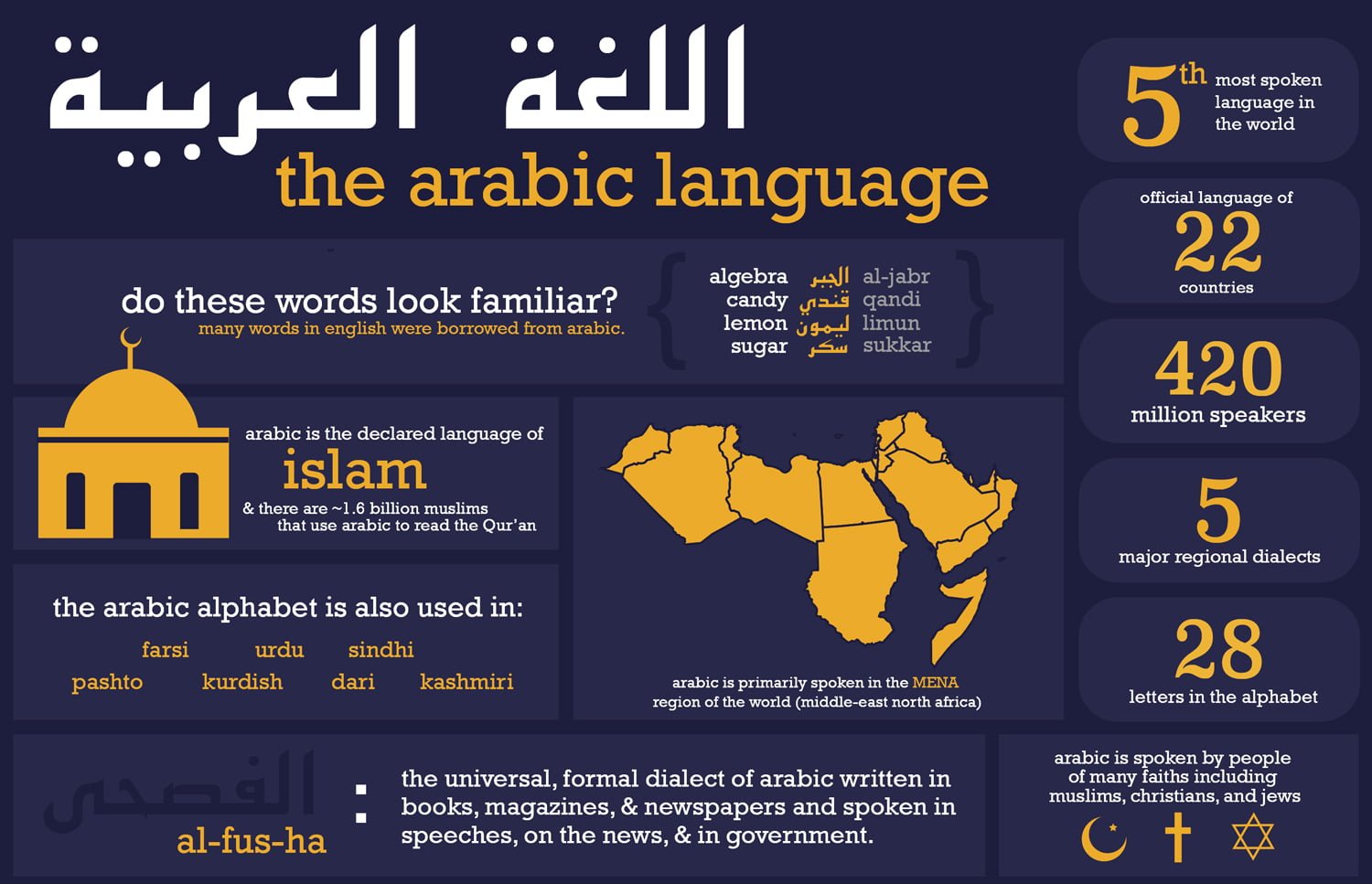 Due to the importance of Arabic Language for Non-Arabs, "The Quran Classes Online Institute" presents "Learn Arabic Language Course" for Non-Arabs or those living in Non-Arab countries.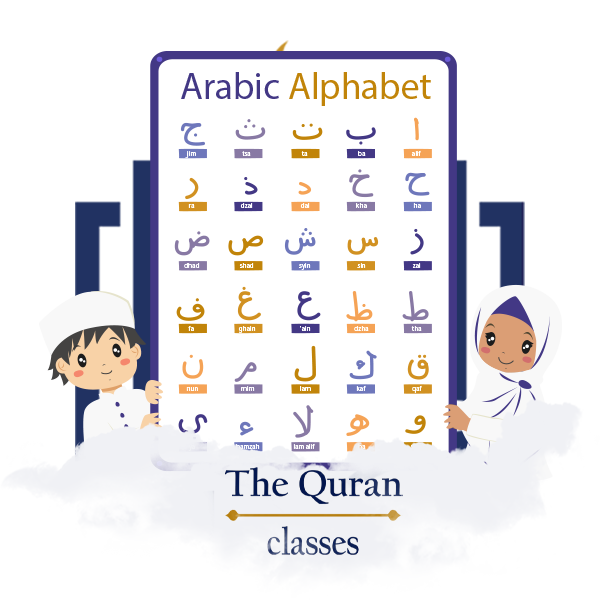 A comprehensive and customizable Arabic language course for kids and adults provided by top native Arabic tutors online at "The Quran Classes". Through 1-to-1 online Arabic classes, our teacher will take you from the absolute beginner level to fluency in Arabic.
In order to learn Arabic online properly, you should understand why exactly you are learning it. That's why in this article, we explore the importance of Arabic Language in-detail…
1. The Increasing Demand for Arabic-Speakers in The Western World
Although Arabic is one of the oldest and most spoken languages in the world, there are few people in the West who can speak Arabic.
The Arabic language is a unique skill that can help you stand out and avails you numerous of great work and business opportunities. You can work as an Arabic translator for the government or the private sector. Also, many corporations in the west involved in business with the middle east where speaking Arabic is a competitive advantage.
2. Arabic Language is Essential to Learn Quran Online
There is a solid relationship between the Arabic language and learning the Quran. It's the key factor to learn how to read Quran online correctly with understanding.
The Quran was revealed in Arabic to the prophet Muhammad (PBUH) about 1400 years ago. Although it was translated later to many languages, the best way to learn Quran online is by learning it in its original language (Arabic).
Accordingly, Arabic language is the most basic step to learn Quran with Tajweed, Quran memorization, or a more advanced Quran sciences like Tafsir Al-Quran.
Another importance of Arabic language, is that reciting Quran in your daily prayers in Arabic is much easier than in other languages. You stand before Allah Almighty, the creator of the whole world, and call him in the language of His great book.
3. Importance of Arabic Language for Islamic Knowledge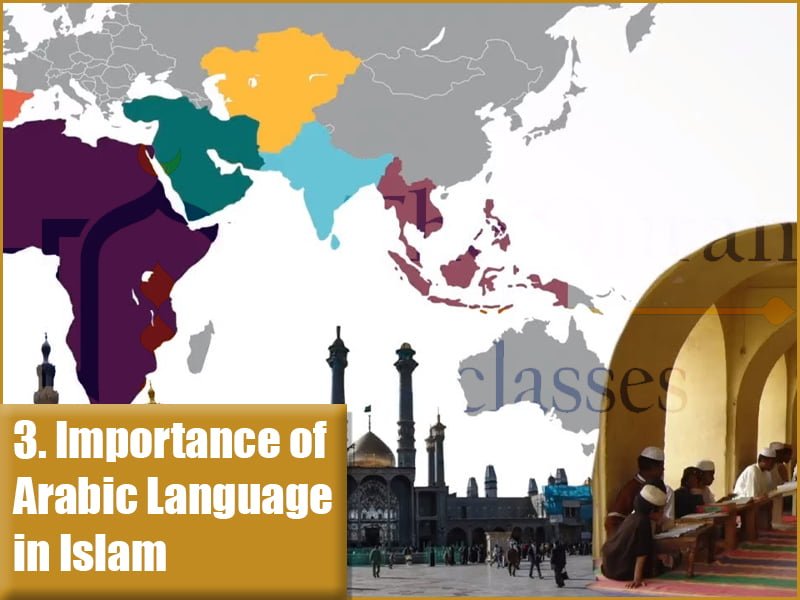 There is no doubt that the Arabic language is the key to understand Islam and learn various Islamic studies online.
If someone seeks Islamic knowledge, he first needs to learn Arabic language and acquire a solid understanding of it. This will enable him/her to understand the meanings being indicated by the Quran and Sunnah with respect to Islamic Law.
Also, many Islamic books can only be understood in Arabic even it was translated into any other language. This is because old Islamic authors were very eloquent which causes many valuable information and meanings to be lost when translated into other languages.
4. Get Scholarship for Arabic Studies
Due to the high-demand for people speaking Arabic, many of the world's governments and agencies offer scholarships and other opportunities for individuals who are interested in Arabic studies and learning Arabic.
The National Strategic Language Initiative in the U.S promotes learning Arabic language as one of the several languages that are critical to the foreign policies and relationships of the government.
You or your kids can also learn Arabic language online with native Arab teachers at very affordable prices at "The Quran Classes".
5. Importance of Arabic Language for Travelling to The Middle East
Arab countries are the cradle of civilization and religion from the Pharaonic to Coptic and Islamic eras. Accordingly, many non-Arabs seek to visit the middle east multiple times whether for tourism or religious matters.
If you plan to travel to Middle Eastern countries, then learning the Arabic language will come in handy when trying to find your way around and talking to the local people.
Although a good number of Arabs are able to speak English, the larger part of the population only uses Arabic as their primary language.
6. Learn About Arab Culture and History
Another great importance of Arabic language is availing the chance to learn about Arabs' culture, history, and gain their knowledge.
Arab civilization is one of the oldest in the world with a wealth of knowledge that Archeologists and Historians to this day are still trying to uncover.
Arabs have also made significant contributions in literature, Mathematics, Navigation, Architecture, Art, etc.
7. Importance of Arabic Language for Learning Other Languages
When you know Arabic, you'll be able to have an easier time learning other languages spoken in the region, such as Farsi or Persian, Turkish, Urdu, and even Hebrew.
Most of the vocabularies of these languages are derived from and similar to Arabic words so you will be able to quickly grasp the semantic and grammatical concepts of the other languages.