The Quran Classes have created a wonderful course called "Online Tafseer course" to help people love and comprehend the Holy Book Al Quran.
Muslims from across the world are welcome to attend in order to learn the Holy Book's full meaning and explanation with Online Tafseer classes.
1-The main components of our online Tafseer classes
The Online Tafseer classes course is for Muslims who are new to Quran study and want their families to comprehend it.
This is the finest course for you if you live in a non-Muslim country and wish to learn about your Deen, Islamic values, fascinating Islamic history, and the significance of the given Quran.
2-The aspects covered in each of our Quran Tafseer classes
With a variety of helpful strategies, we have expertly covered the main components in our Online Tafseer classes.
Surah revelation
The reason for each Surah's revelation.
Objective 
Each Surah's central subject.
Importance
The significance of Surah.
Location 
The revelation's time and location.
Reasons of revelation 
The numerous factors that lead to revelation.
Lesson in surah 
Each Surah has its own set of lessons.
Implementing what you have learned
How to put the Tafseer lessons into practice for character development.
3-Four levels of our Quran Tafseer course
             Note: You may study any surah you like.
The Online Tafseer classes course consists of four primary levels:
Level 1
Tafseer of Surah Al-Fatiha and Juzz Amma will be taught in level one.
Level 2
 You will learn Juzz Tabarak's Tafseer in Level 2.
Level 3
We shall learn Juz Mujadilah Tafseer at Level Three.
Level 4
 In level four, you have the option of understanding any Makki or Madni Surah. (Al-Baqarah, Al-Nisa, Al-Yusuf, and so on.)
      See how this online Tafseer course will help you better understand the Quran.
4-Learn Quran Tafseer online with our best teaching methods:
The following strategies will be used to cover the curriculum. We keep in mind that, over time, traditional teaching strategies fade away, allowing for the emergence of new and unique ways.
Furthermore, these approaches are used to ensure that the Tafseer lesson delivered has a positive impact on the minds and hearts of both children and adults.
Visual Aid
Each Surah is broken down into slideshows and infographics ,to help pupils understand the facts and data, our teachers offer a slideshow of photographs and employ infographics. It is used to summarize the Surahs' principal idea.
This strategy can be used in any class when details about the environment, the overall number of individuals, and the location are taken into account.
Story Telling
Narrating Islamic Stories for an explanation helps in keeping in mind that the Quran contains many stories. To make the issue more understandable, we prefer to tell stories. When the Tafseer of surahs is taught, it is accompanied by anecdotes from the Quran or from other sources.
Activities and quizzes
We use exercises and quizzes to teach our Online Tafseer classes. For both children and adults, this method makes the class enjoyable and fun. Among the events are:
Art

Tracing

Matching  

Correct answers should be colored in.

Providing specific information to fill up the gaps

Selecting the appropriate responses

There are other puzzles available.
Interactive classes
There are no obvious results for an authoritative class. That is why, when learning the Quran with Tafseer online, we choose interactive sessions for youngsters and adults.
The lecturers encouraged them to take part in the discussion by offering proposals and counter-arguments. They can think critically and analytically as a result of this.
Presentations
Students are given a topic relevant to the theme, key event, time, place, and causes of the Surah's revelation after they have completed each surah.
They are responsible for preparing the presentation and displaying it on the monitors. This allows everyone to revise it quickly. Other tactics include having students narrate the story, explain the ayah, and allude to the real incident, among others.
Helping Material
After each session, we give downloadable worksheets for students to complete. It's supposed to be a review of the lesson. The pupils are assessed using objective questions in order to review the lesson's outcomes.
Making Tafsir Al Quran colorful
All the topics that should be addressed in the Online Tafseer classes have been made colorful in order to pique the interest of both children and adults.
5-Highly qualified Native Arab Quran Tafseer tutors:
1. Highly qualified
 These instructors hold a degree from the prestigious Al Azhar University and are highly competent.
2- Wide experience
They've taught a range of Islamic courses online for years.
3- Proficient in English 
Our expert Arab tutors are proficient in English and qualified to teach Online Tafseer classes in English.
4- Recruitment process
To be selected for The Online Tafseer classes course, our teachers had to go through multiple rounds of interviews. As a result, they are qualified to teach Quranic tafseer.
5-Proffesional tutors
 Our gifted professors have completed Tafseer courses from various scholars and have a firm grasp on their subject.
6- Training system
They are well-trained to convey the Tafseer courses in a fun and engaging way, using new ways.
7- Deep learning
To make the lectures more understandable, the lecturers will begin with explaining the root letters of Quranic Arabic words, then the meaning of the entire phrase, and finally the meaning of the entire surah.
For your convenience, we recruit both male and female tutors for Online Tafseer classes. It is not a problem for us if you require a gender-specific tutor.
Join our online Quran Hifz course to quickly memorize the Quran.
6-Nine wonderful features to learn Quran Tafseer online effectively:
Our Online Quran Tafseer classes are distinguished by a few key elements. These are some wonderful features:
1 feature-online Tafseer classes are so engaging
The most important aspect of this course is that we make class interesting and useful. To maintain our pupils' interest, we employ tactics such as questioning, storytelling, brainstorming, hinting, and guessing.
2 feature-Highly affordable fee to learn Tafseer online
To assist you in learning Quran Tafseer online, we make sure to give very inexpensive price packages. Families enrolling in our group classes or other courses are eligible for a discounted bundle.
3 feature-24/7 availability
This is excellent news for individuals who struggle with their timing. We are pleased to inform you that we are available at all times. You can choose a time that is convenient for you, and we will assign an instructor to you. So, don't waste any more time and join Quran classes institute
4 feature-2 FREE trials with 2 different Tafseer teachers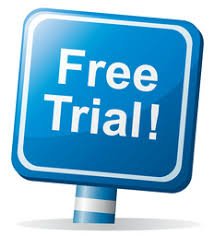 To get a better understanding of how this Tafseer training works. You can take two free trial Tafseer classes with two different teachers as part of our offer.
You can have a conversation with the teacher, learn about the curriculum, observe how the teacher begins the session, and choose which teacher you want to continue with.
5 feature-Weekly progress report and feedback form.
Each student's progress is recorded by our online Tafseer teachers. Every day, they fill out the progress report, and once a week, they create a report sheet.
We also provide students with feedback questionnaires on a regular basis, which they fill out to determine whether they are completely happy.
6 feature-Assessments at the end of our Tafseer course
We'll administer tests to ensure that our students understand the material covered thus far. The purpose of assessments is to determine whether the Tafseer is correctly grasped.
7 feature-Rewards and certification
The students who gave their best and put in tireless efforts will be rewarded with financial gifts, whereas all the regular students will be given a certificate for attending the course.
8 feature-Motivating and friendly environment
Our Online Tafseer classes course is held in a motivating and cheerful environment in which everyone helps each other and works together.
9 feature-Learn Quran Tafseer online in 1 to 1 or group classes
Our one-on-one The Online Tafseer classes course is a one-of-a-kind experience. The students have the entire class period with the teacher to concentrate on the lesson. Attending this type of training has numerous benefits.
Members of the same family are grouped in our group classes. They have a healthy debate over the subject. They are given questions that they must discuss as a group before answering.
We do not allow our teachers to educate big groups of students. Each group consists of only four pupils.
            Note: We also provide a well-structured Tajweed course for beginners to assist all Muslims in reading the Quran correctly with Tajweed in a step-by-step manner.
7-The outcomes of our online Tafseer classes:
The Online Tafseer classes course is designed with specific aims in mind that must be achieved by the end of the program. These are the outcomes:
1- Attach with Creator
To form a deep link with the word of Allah and to make learners attached to it.
2- understand the Quran
 To comprehend the meaning and application of the verses presented in the course.
3- Apply Tafseer
To apply Tafseer to comprehend and appreciate the rationale, timing, and cause of revelations in the Online Tafseer classes.
4- Translate surah
To be able to translate the Surahs learned in class while remembering the root terms
5- Follow Allah's commands
To carry out Allah's commands and the rulings of this wonderful book in your daily life.
6- Memorize the Quran
To be able to memorize the Quran more quickly and easily
7- Learn Arabic
To recognize the root letters of the same Arabic words when they are used in different ways.
8- Understand what you are
To recite the Quran while thinking about its meaning and interpretation.
9- Personality Development
To develop a personality that draws others to our religion.
FAQs about this Quran Tafseer course
Are your professors qualified to teach Tafseer Al Quran online?
Yes, we have hand-picked the greatest tutors for this course, all of whom have completed many Tafseer courses from various scholars.
With my family, I wish to learn the Quran Tafseer. What is appropriate for us?
You should take a group class. If you enroll in a group class, you will receive a discount.
What is the procedure for enrolling?
It's fairly straightforward. All you have to do is complete our FREE trial form and pay for the course if you are completely happy with the trial class.
How do you explain complex terminology to people who aren't familiar with them?
The root letters are explained first, followed by the various ways the term is used, examples, and a contextual reference. We make it simple for children.\
What method do you use to accept payments?
There are numerous possibilities available to us, including:
PayPal
Western pact
MoneyGram and Western Union are two options.
Transfer of funds via bank
Is it necessary for me to have some prior knowledge of the Quran?
No, we'll start with the most basic translation.
What if I don't make it to the Quran class?
Do not worry; you must notify the teacher and negotiate your available time in advance so that you do not miss a class and may make it up at your leisure.
Conclusion
We all know that recitation and memorization are insufficient to grasp the fundamentals of the Quran. That is why, with the help of our dignified and certified professors who are working tirelessly to make these Online Tafseer classes a tremendous success, we strive to deliver something practical and useful for you to learn at your leisure.
Read More: