The relationship between learning Quran and Islam is very solid. The more you learn from Quran, the more you learn about Islam.
The Holy Quran is the last divine revelation that Allah Almighty revealed to the last prophet and messenger, Muhammad (PBUH). That's why the Quran is not limited to rituals and rulings. Rather, the Quran expanded in an impressive and wonderful way.
Allah (SWT) took it upon Himself to protect this holy book from any distortion or manipulation across history and forever. Numerous Caliphs played a considerable role in preserving this book in its original state.
The Quranic knowledge involves a detailed description of the ideal life for Muslims. Whether in building the individual's personality from the attributes of honesty, purity, honesty, alertness, and tolerance or in the etiquette of family dealings such as affection, mercy, and care. In this regards, Allah states in the Holy Quran:
And one of His signs is that He created for you spouses from among yourselves so that you may find comfort in them. And He has placed between you compassion and mercy. Surely in this are signs for people who reflect.

Holy Quran [30:21]
The Quran also added the guidelines for relationships in a society with neighbors and co-workers. Likewise, the Noble Quran affirms the brotherhood of all human beings, who are all children of Adam and Eve. Hence, the Quran is the primary source of "Sharia", the values according to which Muslims are expected to lead their lives.
All Muslims should live their lives according to Sharia. Sharia law governs the lives of Muslims and plays a considerable function in their daily matters.
Accordingly, Quran learning is a basic need for every Muslim.
For Arabic-speaking Muslims, learning Quran is reasonably much easier as compared to non-Arabic-speaking Muslims. An excellent Quran tutor is difficult to find; however, it is not that tough with the assistance of The Quran Classes Online Institute.
How to Learn Quran and Islam Online
Nowadays, technology has been utilized and integrated into every part of our life to make it easier, better, and more entertaining. When it comes to religion, technology has also played a critical role in making Quran and Islam learning easier, faster, and more fun all over the world.
Although there are many means to learn Quran and Islam online using modern technology, still the ideal way is the online Quran classes with professional and native Quran tutors. That's why our institute worked hard to assemble the best online Quran teachers who teach the following one-to-one Quran & Islam Courses:
1. Online Quran Reading Course
This course is the best way to read the Quran correctly. Reading the Quran in its original language, the revelation language, the Arabic language.
It is significant to know that Arabic provides diacritics which tells you how to read Arabic words, so you do not need to memorize their pronouncing.
Quran Reading Basics Course will help you to learn the basics of Quran reading with the best online Quran tutors on the internet. Learn how to read Quranic Arabic letters, words, verses, complete surah, and eventually become able to read the whole Quran without mistakes.
Moreover, you or your kids will learn how Arabic letters are linked together or separated. And how to read words, then short sentences and long sentences.
2. Quran Recitation with Tajweed Online Course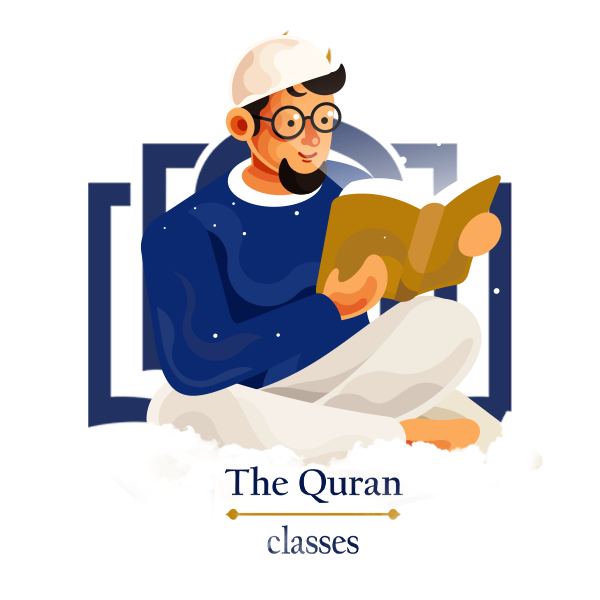 In order to learn Quran online properly, you must learn how to recite Quran with Tajweed.
Allah (SWT) commanded us to learn Tajweed when said in the holy Quran:
or a little more—and recite the Quran ˹properly˺ in a measured way.

The Quran [73:4]
This is the basic right of the Quran for us to recite it in the right way, following the right rules of Tajweed. It is a form of worship that is pleased by both Allah and our Prophet (PBUH).
Quran Recitation with Tajweed Course aims to aid Muslim brothers and sisters to learn Quran online with Tajweed through one-to-one personalized online sessions with native tutors holding Ijazah in Quran recitation with Tajweed.
You or your kids will study all the rules of Tajweed and manners of articulation to be able to pronounce the Quranic letters properly with practical application.
3. Online Quran Memorization Course
Quran Memorization Course will help you to learn Quran Memorization through on-to-one personalized online classes to become Hafiz/Hafiza of the Quran. You or your kids will learn how to memorize the Quran in a practical and interactive way.
Whether you need to learn Quran memorization for yourself or your kids, our expert Quran teachers will endeavor to simplify the whole memorization process. They will start with your or your kids from memorizing short-surahs moving to long ones, then hifz full chapters (Juz), and the whole Quran eventually.
4. Ten Qirats Online Course
10 Qirats Online Course is provided by highly qualified Quran teachers who have graduated from Al-Azhar University, Egypt, through one-to-one online Quran classes.
At our platform, we avail interested students the opportunity to take their Quran recitation skills to the next level by studying the 10 methods of Quran recitation based on the 10 recognized schools of Qira'at. Each one derives its name from the famous scholars of Qiraat. Each Qira'a has its own set of recitation & tajweed rules which may change the pronunciation method of the word entirely.
5. Quran Tafseer Online Course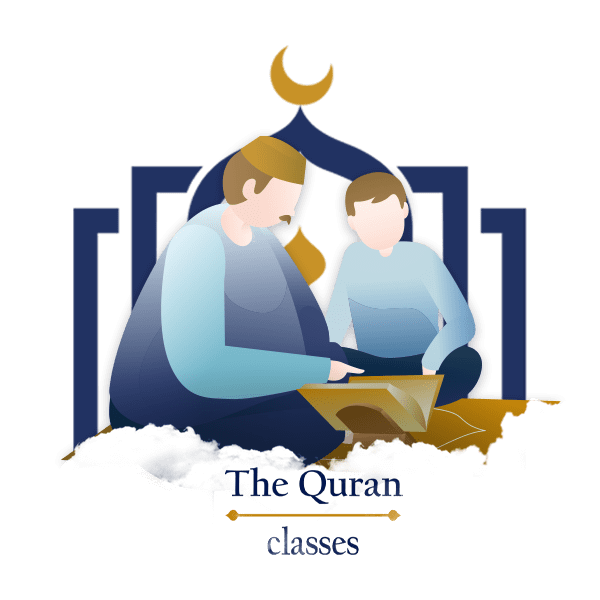 Learn Tafseer Quran online with top Islamic scholars who have graduated from Al-Azhar University, Egypt, through one-to-one online tafsir classes. At our platform, we avail interested students the best way to understand the Quran much better through interpretation and translation of the meaning of Quranic verses.
In our Quran Tafseer course for kids and adults, you or your children will learn the history and context of the verses of the Quran along with its recitation in an effective and interesting way.
Our Quran teachers will help you develop a correct interpretation of the Quran, knowing the situation in which the verses were revealed as well as understanding the Quranic verses in-depth with the explanation.
6. Ijazah Online Course
Online Ijazah Course will help you to get qualified for obtaining Ijazah online in Quran Recitation with Tajweed or Quran Memorization (Hifz) through one-to-one online sessions with Ijazah certified Quran Sheikhs.
At the end of the course after passing tests & evaluations successfully, you will get the corresponding Ijazah certificate. During Ijaza course, our certified teachers will walk with you step-by-step from the basics of the Quran to the excellent level when you are ready to teach the words of Allah (SWT) to others.
7. Online Quran for Kids Course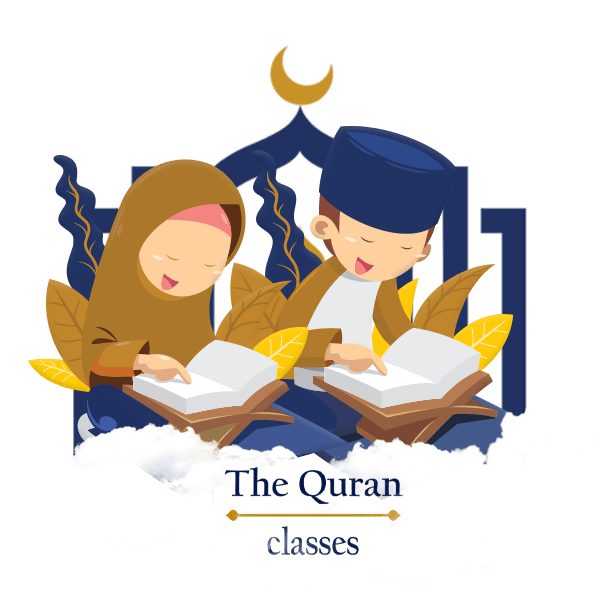 Quran for Kids Course is a special type of Quran classes made for kids to instill the love of learning the Quran in their hearts at a young age. The Quran Classes Online Institute offers a complete path of Quran learning for kids ranging from learning Quran reading in Arabic and recitation with Tajweed as well as memorizing the Quran.
The assigned Quran tutors to this course have long experience in teaching Quran & Arabic to kids online and have special teaching methods that simplify the learning process and make it interesting.
8. Online Islamic Studies Course
Islamic Studies Course aims to educate Muslim brothers and sisters, old or young about their faith, Islam. Through this course, your or your kids can learn various Islamic studies including but not limited to pillars of Islam, Fiqh, Aqidah, Tafsir Al-Quran, Hadith, Dua (Supplication), Islamic Manners, and Seerah of the Prophet Muhammad (PBUH).
Our Islamic scholars can start with you from the basics of Quran and beliefs of Islam to advanced Quranic sciences and Islamic knowledge. This program will give students a firm foundation in the core sciences of Islamic Studies.
Although this course's main goal is to help you learn Islam online, it will also provide students with a strong foundation in the Arabic language with an emphasis on the skills of reading and comprehension. We look to provide our students with the tools needed to access traditional Islamic texts.